Introduction
Welcome to the TTSMaker User Guide! TTSMaker is a free text to speech website that allows you to convert your text into spoken words in various languages, with multiple voice types for each language. You can easily adjust speech rate, volume, and pitch to create the perfect audio for your needs. Plus, the generated audio can be freely downloaded and used for commercial purposes. This guide will help you navigate and make the most of the TTSMaker platform.
Step 1: Access the TTSMaker website
Visit the TTSMaker website at https://ttsmaker.com/ using your preferred web browser. The user-friendly interface will greet you, making it easy to start using the platform right away.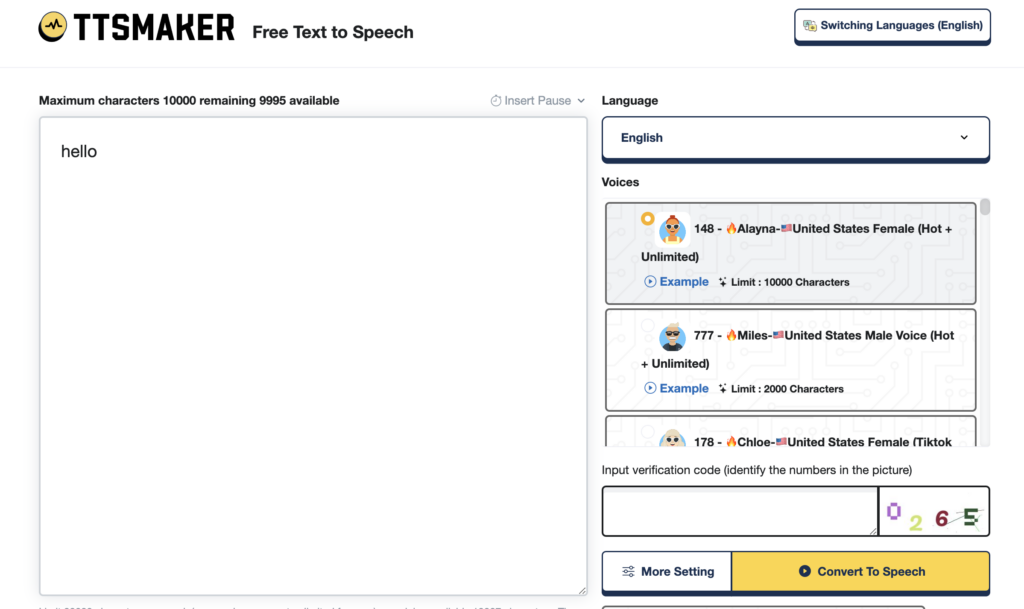 Step 2: Choose your language and voice type
From the language dropdown menu, select the desired language for your text-to-speech conversion. Each language comes with multiple voice types to choose from, including male, female, and neutral voices. Browse through the available options and pick the voice that best suits your project.
Step 3: Input your text
In the provided text box, type or paste the text you want to convert into spoken words. TTSMaker supports a wide range of characters, so feel free to include any special characters or punctuation required for your content.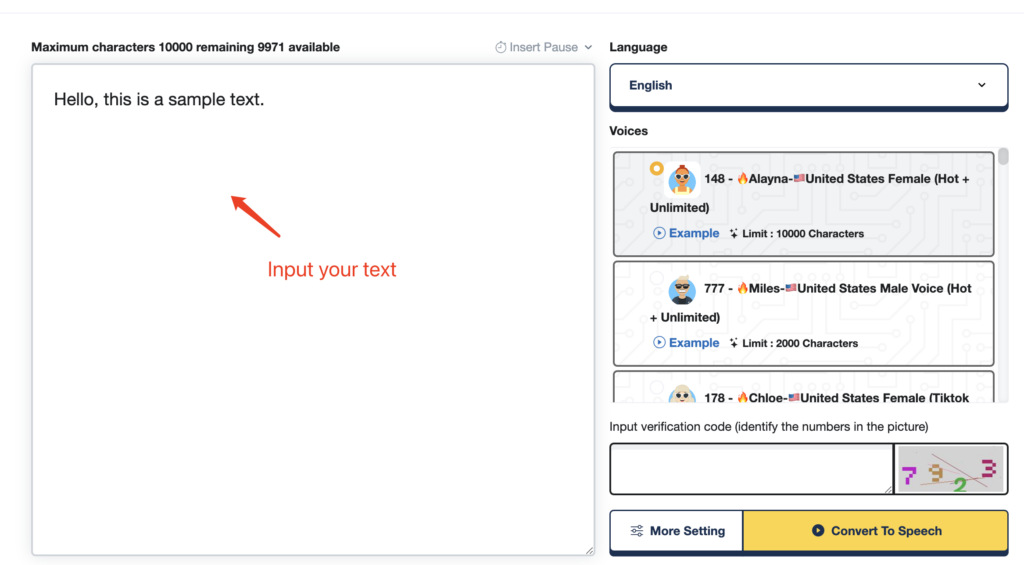 Step 4: Customize speech settings
TTSMaker allows you to adjust the speech rate, volume, and pitch to create a personalized listening experience. Use the sliders or input fields to set your preferences:
Voice Speed: Control the speed at which the text is spoken, from slow to fast.
Voice Volume: Adjust the loudness of the generated audio.
Voice Pitch: Modify the pitch of the voice to achieve a higher or lower tone.
Pause Time: Adjust the pause time of each paragraph (new line).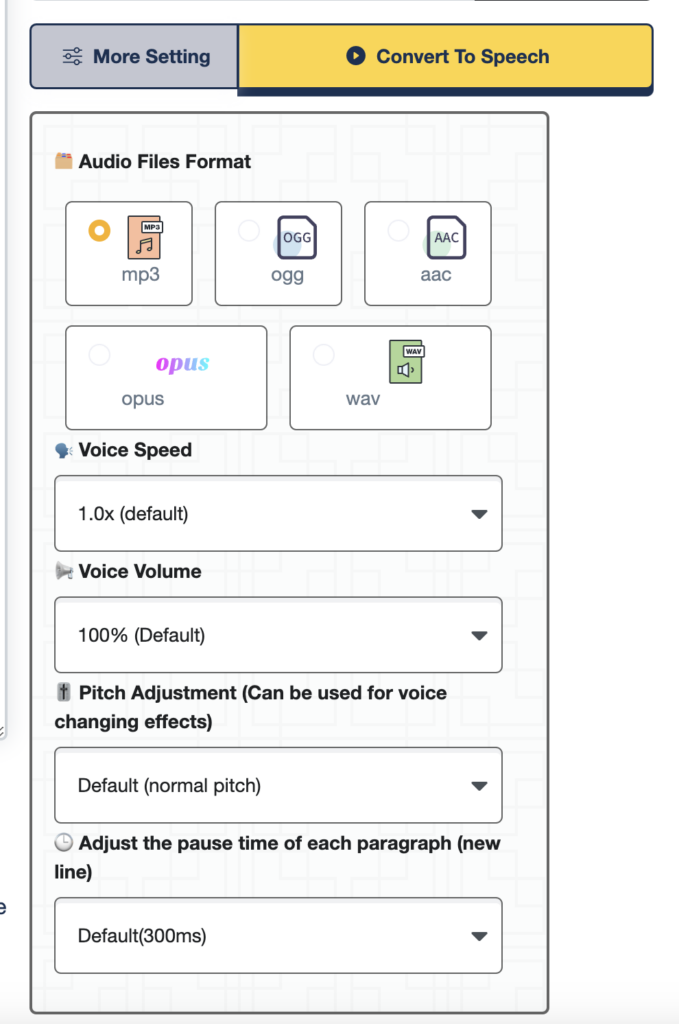 Step 5: Preview your audio
Click the "Preview" button to listen to a sample of your text-to-speech conversion. This feature allows you to test the audio before downloading, ensuring that the settings are optimized for your project. If you're not satisfied with the result, adjust the settings and preview the audio again until you achieve the desired output.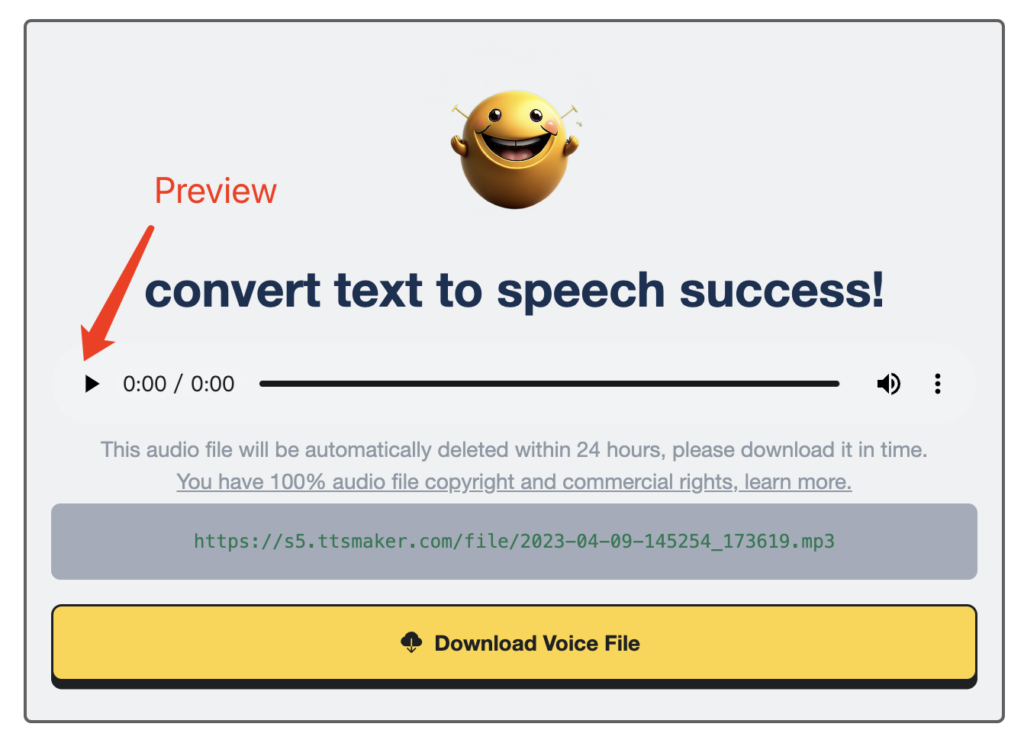 Step 6: Download the audio file
Once you're happy with the audio, click the "Download" button to save the generated text-to-speech file as an MP3 to your device. You can use this audio file for both personal and commercial purposes, free of charge.
Conclusion
TTSMaker is a powerful and user-friendly text-to-speech platform that offers a range of customization options and supports multiple languages. With its easy-to-use interface and free commercial use, TTSMaker is an invaluable tool for content creators, businesses, and individuals alike. Follow this guide to start creating high-quality, personalized audio for your projects today.